Wireless charging, also known as induction charging, is the use of electromagnetic induction principle of a cable charging technology. The principle is similar to the transformer, the transmitter and receiver have a coil, the transmitter coil connected to the wired power to produce electromagnetic signals, the receiver coil to send the end of the electromagnetic signal to generate the current to the battery charge. It mainly consists of two parts: one is the transmitter, connected with the power supply, responsible for the transmission of electricity to a wide space; the second is the receiver, generally installed in electronic products, to accept the power.
The new iPhone on the use of wireless charging technology, is the wireless charging Union (
WPC
) standard Qi. It is said that the meaning of Qi from the Chinese qigong, there is a meaning of the transmission energy, the image of the expression of the wireless charging technology. The Qi standard, is currently the most mainstream international wireless charging standards.
Currently, there are only two solutions on the market for wireless charging, TI and IDT. The Amotech ASC-504060E00-S00, RX power coil has been consulted in the IDT P9221-R Wireless Receiver 15W Wireless Charger product. This is a popular item in the mobile phone market, Samsung's new S8 is using IDT and Amotech, if you are choosing IDT chipset can contact our company colleagues.
AMOTECH WPT Solution:
1、fast flip custom design
2、value-added products with unique materials
3、from the material to the module's overall solution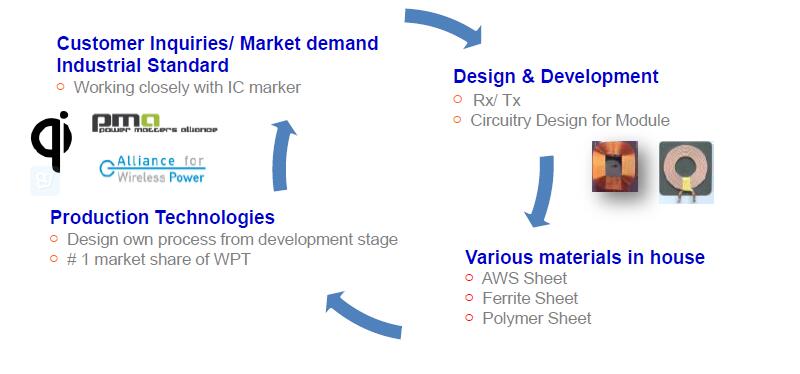 Test Procedure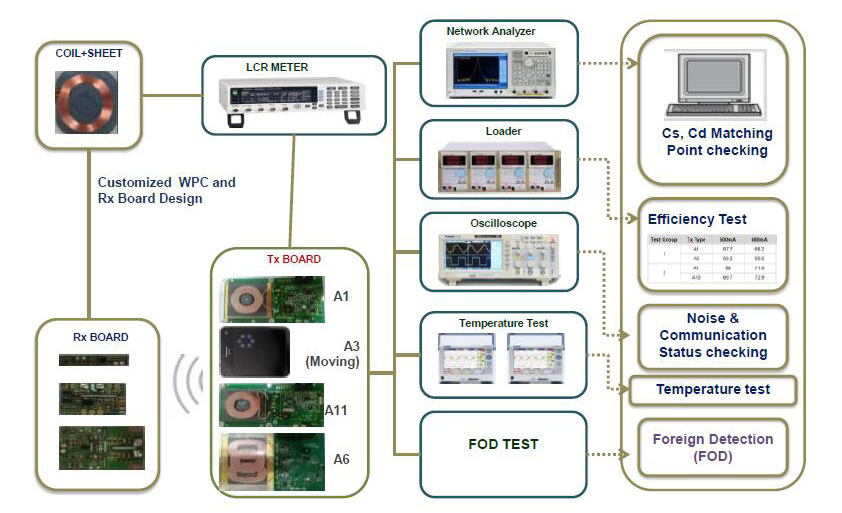 AMOTECH WPT Rx
AMOTECH WPT Rx feature:
1、Ultra Thin Profile
2、Compatible industrial standard
3、Working with major IC suppliers
4、Costom design available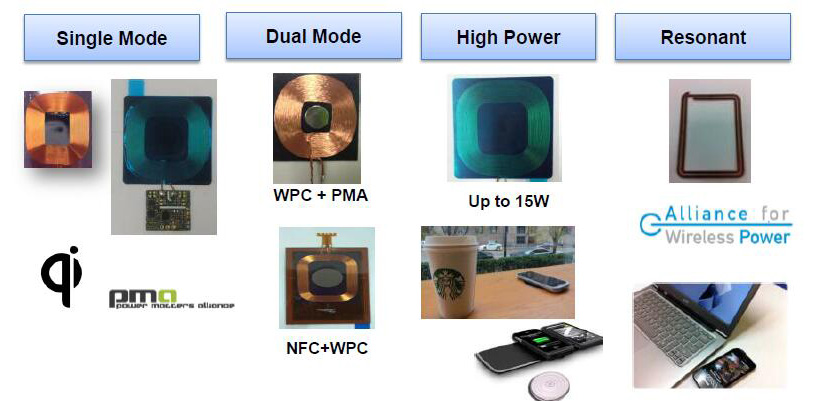 AMOTECH Ultra Thin Rx
AMOTECH
Ultra Thin Rx feature:
1、Ultra Thin:Total Thickness 0.42mm
2、High Efficiency:>70%
3、One Rx usable with various Tx
4、Great Heat transmission
5、Qi standard compliance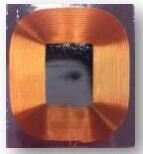 AMOTECH WPC+PMA Dual Mode
AMOTECH WPC+PMA Dual Mode feature:
1、Size:35x35x0.83mm(with magnet:1.32mm)
2、power:up to 5W
3、Compatible for WPC & PMA
4、TI bq51221 reference design-in