=0}},ID:function(g,h){return g.nodeType===1&&g.getAttribute("id")===h},TAG:function(g,h){return h==="*"&&g.nodeType===1||g.nodeName.toLowerCase()===h},CLASS:function(g,h){return(" "+(g.className||g.getAttribute("class"))+" ").indexOf(h)>-1},ATTR:function(g,h){var l=h[1];g=n.attrHandle[l]?n.attrHandle[l](g):g[l]!=null?g[l]:g.getAttribute(l);l=g+"";var m=h[2];h=h[4];return g==null?m==="!=":m=== "="?l===h:m==="*="?l.indexOf(h)>=0:m==="~="?(" "+l+" ").indexOf(h)>=0:!h?l&&g!==false:m==="!="?l!==h:m==="^="?l.indexOf(h)===0:m==="$="?l.substr(l.length-h.length)===h:m==="|="?l===h||l.substr(0,h.length+1)===h+"-":false},POS:function(g,h,l,m){var q=n.setFilters[h[2]];if(q)return q(g,l,h,m)}}},r=n.match.POS;for(var u in n.match){n.match[u]=new RegExp(n.match[u].source+/(?![^\[]*\])(?![^\(]*\))/.source);n.leftMatch[u]=new RegExp(/(^(?:.|\r|\n)*?)/.source+n.match[u].source.replace(/\\(\d+)/g,function(g, h){return"\\"+(h-0+1)}))}var z=function(g,h){g=Array.prototype.slice.call(g,0);if(h){h.push.apply(h,g);return h}return g};try{Array.prototype.slice.call(s.documentElement.childNodes,0)}catch(C){z=function(g,h){h=h||[];if(j.call(g)==="[object Array]")Array.prototype.push.apply(h,g);else if(typeof g.length==="number")for(var l=0,m=g.length;l";var l=s.documentElement;l.insertBefore(g,l.firstChild);if(s.getElementById(h)){n.find.ID=function(m,q,p){if(typeof q.getElementById!=="undefined"&&!p)return(q=q.getElementById(m[1]))?q.id===m[1]||typeof q.getAttributeNode!=="undefined"&& q.getAttributeNode("id").nodeValue===m[1]?[q]:w:[]};n.filter.ID=function(m,q){var p=typeof m.getAttributeNode!=="undefined"&&m.getAttributeNode("id");return m.nodeType===1&&p&&p.nodeValue===q}}l.removeChild(g);l=g=null})();(function(){var g=s.createElement("div");g.appendChild(s.createComment(""));if(g.getElementsByTagName("*").length>0)n.find.TAG=function(h,l){l=l.getElementsByTagName(h[1]);if(h[1]==="*"){h=[];for(var m=0;l[m];m++)l[m].nodeType===1&&h.push(l[m]);l=h}return l};g.innerHTML=""; if(g.firstChild&&typeof g.firstChild.getAttribute!=="undefined"&&g.firstChild.getAttribute("href")!=="#")n.attrHandle.href=function(h){return h.getAttribute("href",2)};g=null})();s.querySelectorAll&&function(){var g=k,h=s.createElement("div");h.innerHTML="




";if(!(h.querySelectorAll&&h.querySelectorAll(".TEST").length===0)){k=function(m,q,p,v){q=q||s;if(!v&&q.nodeType===9&&!x(q))try{return z(q.querySelectorAll(m),p)}catch(t){}return g(m,q,p,v)};for(var l in g)k[l]=g[l];h=null}}(); (function(){var g=s.createElement("div");g.innerHTML="

";if(!(!g.getElementsByClassName||g.getElementsByClassName("e").length===0)){g.lastChild.className="e";if(g.getElementsByClassName("e").length!==1){n.order.splice(1,0,"CLASS");n.find.CLASS=function(h,l,m){if(typeof l.getElementsByClassName!=="undefined"&&!m)return l.getElementsByClassName(h[1])};g=null}}})();var E=s.compareDocumentPosition?function(g,h){return!!(g.compareDocumentPosition(h)&16)}: function(g,h){return g!==h&&(g.contains?g.contains(h):true)},x=function(g){return(g=(g?g.ownerDocument||g:0).documentElement)?g.nodeName!=="HTML":false},ga=function(g,h){var l=[],m="",q;for(h=h.nodeType?[h]:h;q=n.match.PSEUDO.exec(g);){m+=q[0];g=g.replace(n.match.PSEUDO,"")}g=n.relative[g]?g+"*":g;q=0;for(var p=h.length;q

=0===d})};c.fn.extend({find:function(a){for(var b=this.pushStack("","find",a),d=0,f=0,e=this.length;f0)for(var j=d;j0},closest:function(a,b){if(c.isArray(a)){var d=[],f=this[0],e,j= {},i;if(f&&a.length){e=0;for(var o=a.length;e-1:c(f).is(e)){d.push({selector:i,elem:f});delete j[i]}}f=f.parentNode}}return d}var k=c.expr.match.POS.test(a)?c(a,b||this.context):null;return this.map(function(n,r){for(;r&&r.ownerDocument&&r!==b;){if(k?k.index(r)>-1:c(r).is(a))return r;r=r.parentNode}return null})},index:function(a){if(!a||typeof a=== "string")return c.inArray(this[0],a?c(a):this.parent().children());return c.inArray(a.jquery?a[0]:a,this)},add:function(a,b){a=typeof a==="string"?c(a,b||this.context):c.makeArray(a);b=c.merge(this.get(),a);return this.pushStack(qa(a[0])||qa(b[0])?b:c.unique(b))},andSelf:function(){return this.add(this.prevObject)}});c.each({parent:function(a){return(a=a.parentNode)&&a.nodeType!==11?a:null},parents:function(a){return c.dir(a,"parentNode")},parentsUntil:function(a,b,d){return c.dir(a,"parentNode", d)},next:function(a){return c.nth(a,2,"nextSibling")},prev:function(a){return c.nth(a,2,"previousSibling")},nextAll:function(a){return c.dir(a,"nextSibling")},prevAll:function(a){return c.dir(a,"previousSibling")},nextUntil:function(a,b,d){return c.dir(a,"nextSibling",d)},prevUntil:function(a,b,d){return c.dir(a,"previousSibling",d)},siblings:function(a){return c.sibling(a.parentNode.firstChild,a)},children:function(a){return c.sibling(a.firstChild)},contents:function(a){return c.nodeName(a,"iframe")? a.contentDocument||a.contentWindow.document:c.makeArray(a.childNodes)}},function(a,b){c.fn[a]=function(d,f){var e=c.map(this,b,d);eb.test(a)||(f=d);if(f&&typeof f==="string")e=c.filter(f,e);e=this.length>1?c.unique(e):e;if((this.length>1||gb.test(f))&&fb.test(a))e=e.reverse();return this.pushStack(e,a,R.call(arguments).join(","))}});c.extend({filter:function(a,b,d){if(d)a=":not("+a+")";return c.find.matches(a,b)},dir:function(a,b,d){var f=[];for(a=a[b];a&&a.nodeType!==9&&(d===w||a.nodeType!==1||!c(a).is(d));){a.nodeType=== 1&&f.push(a);a=a[b]}return f},nth:function(a,b,d){b=b||1;for(var f=0;a;a=a[d])if(a.nodeType===1&&++f===b)break;return a},sibling:function(a,b){for(var d=[];a;a=a.nextSibling)a.nodeType===1&&a!==b&&d.push(a);return d}});var Ja=/ jQuery\d+="(?:\d+|null)"/g,V=/^\s+/,Ka=/(<([\w:]+)[^>]*?)\/>/g,hb=/^(?:area|br|col|embed|hr|img|input|link|meta|param)$/i,La=/<([\w:]+)/,ib=/"+d+">"},F={option:[1,""],legend:[1," "],thead:[1," "],tr:[2," "],td:[3," "],col:[2," "],area:[1," "],_default:[0,"",""]};F.optgroup=F.option;F.tbody=F.tfoot=F.colgroup=F.caption=F.thead;F.th=F.td;if(!c.support.htmlSerialize)F._default=[1,"div

","

"];c.fn.extend({text:function(a){if(c.isFunction(a))return this.each(function(b){var d= c(this);d.text(a.call(this,b,d.text()))});if(typeof a!=="object"&&a!==w)return this.empty().append((this[0]&&this[0].ownerDocument||s).createTextNode(a));return c.text(this)},wrapAll:function(a){if(c.isFunction(a))return this.each(function(d){c(this).wrapAll(a.call(this,d))});if(this[0]){var b=c(a,this[0].ownerDocument).eq(0).clone(true);this[0].parentNode&&b.insertBefore(this[0]);b.map(function(){for(var d=this;d.firstChild&&d.firstChild.nodeType===1;)d=d.firstChild;return d}).append(this)}return this}, wrapInner:function(a){if(c.isFunction(a))return this.each(function(b){c(this).wrapInner(a.call(this,b))});return this.each(function(){var b=c(this),d=b.contents();d.length?d.wrapAll(a):b.append(a)})},wrap:function(a){return this.each(function(){c(this).wrapAll(a)})},unwrap:function(){return this.parent().each(function(){c.nodeName(this,"body")||c(this).replaceWith(this.childNodes)}).end()},append:function(){return this.domManip(arguments,true,function(a){this.nodeType===1&&this.appendChild(a)})}, prepend:function(){return this.domManip(arguments,true,function(a){this.nodeType===1&&this.insertBefore(a,this.firstChild)})},before:function(){if(this[0]&&this[0].parentNode)return this.domManip(arguments,false,function(b){this.parentNode.insertBefore(b,this)});else if(arguments.length){var a=c(arguments[0]);a.push.apply(a,this.toArray());return this.pushStack(a,"before",arguments)}},after:function(){if(this[0]&&this[0].parentNode)return this.domManip(arguments,false,function(b){this.parentNode.insertBefore(b, this.nextSibling)});else if(arguments.length){var a=this.pushStack(this,"after",arguments);a.push.apply(a,c(arguments[0]).toArray());return a}},remove:function(a,b){for(var d=0,f;(f=this[d])!=null;d++)if(!a||c.filter(a,[f]).length){if(!b&&f.nodeType===1){c.cleanData(f.getElementsByTagName("*"));c.cleanData([f])}f.parentNode&&f.parentNode.removeChild(f)}return this},empty:function(){for(var a=0,b;(b=this[a])!=null;a++)for(b.nodeType===1&&c.cleanData(b.getElementsByTagName("*"));b.firstChild;)b.removeChild(b.firstChild); return this},clone:function(a){var b=this.map(function(){if(!c.support.noCloneEvent&&!c.isXMLDoc(this)){var d=this.outerHTML,f=this.ownerDocument;if(!d){d=f.createElement("div");d.appendChild(this.cloneNode(true));d=d.innerHTML}return c.clean([d.replace(Ja,"").replace(/=([^="'>\s]+\/)>/g,'="$1">').replace(V,"")],f)[0]}else return this.cloneNode(true)});if(a===true){ra(this,b);ra(this.find("*"),b.find("*"))}return b},html:function(a){if(a===w)return this[0]&&this[0].nodeType===1?this[0].innerHTML.replace(Ja, ""):null;else if(typeof a==="string"&&!ta.test(a)&&(c.support.leadingWhitespace||!V.test(a))&&!F[(La.exec(a)||["",""])[1].toLowerCase()]){a=a.replace(Ka,Ma);try{for(var b=0,d=this.length;b0||e.cacheable||this.length>1?k.cloneNode(true):k)}o.length&&c.each(o,Qa)}return this}});c.fragments={};c.each({appendTo:"append",prependTo:"prepend",insertBefore:"before",insertAfter:"after",replaceAll:"replaceWith"},function(a,b){c.fn[a]=function(d){var f=[];d=c(d);var e=this.length===1&&this[0].parentNode;if(e&&e.nodeType===11&&e.childNodes.length===1&&d.length===1){d[b](this[0]); return this}else{e=0;for(var j=d.length;e0?this.clone(true):this).get();c.fn[b].apply(c(d[e]),i);f=f.concat(i)}return this.pushStack(f,a,d.selector)}}});c.extend({clean:function(a,b,d,f){b=b||s;if(typeof b.createElement==="undefined")b=b.ownerDocument||b[0]&&b[0].ownerDocument||s;for(var e=[],j=0,i;(i=a[j])!=null;j++){if(typeof i==="number")i+="";if(i){if(typeof i==="string"&&!jb.test(i))i=b.createTextNode(i);else if(typeof i==="string"){i=i.replace(Ka,Ma);var o=(La.exec(i)||["", ""])[1].toLowerCase(),k=F[o]||F._default,n=k[0],r=b.createElement("div");for(r.innerHTML=k[1]+i+k[2];n--;)r=r.lastChild;if(!c.support.tbody){n=ib.test(i);o=o==="table"&&!n?r.firstChild&&r.firstChild.childNodes:k[1]==="

"&&!n?r.childNodes:[];for(k=o.length-1;k>=0;--k)c.nodeName(o[k],"tbody")&&!o[k].childNodes.length&&o[k].parentNode.removeChild(o[k])}!c.support.leadingWhitespace&&V.test(i)&&r.insertBefore(b.createTextNode(V.exec(i)[0]),r.firstChild);i=r.childNodes}if(i.nodeType)e.push(i);else e= c.merge(e,i)}}if(d)for(j=0;e[j];j++)if(f&&c.nodeName(e[j],"script")&&(!e[j].type||e[j].type.toLowerCase()==="text/javascript"))f.push(e[j].parentNode?e[j].parentNode.removeChild(e[j]):e[j]);else{e[j].nodeType===1&&e.splice.apply(e,[j+1,0].concat(c.makeArray(e[j].getElementsByTagName("script"))));d.appendChild(e[j])}return e},cleanData:function(a){for(var b,d,f=c.cache,e=c.event.special,j=c.support.deleteExpando,i=0,o;(o=a[i])!=null;i++)if(d=o[c.expando]){b=f[d];if(b.events)for(var k in b.events)e[k]? c.event.remove(o,k):Ca(o,k,b.handle);if(j)delete o[c.expando];else o.removeAttribute&&o.removeAttribute(c.expando);delete f[d]}}});var kb=/z-?index|font-?weight|opacity|zoom|line-?height/i,Na=/alpha\([^)]*\)/,Oa=/opacity=([^)]*)/,ha=/float/i,ia=/-([a-z])/ig,lb=/([A-Z])/g,mb=/^-?\d+(?:px)?$/i,nb=/^-?\d/,ob={position:"absolute",visibility:"hidden",display:"block"},pb=["Left","Right"],qb=["Top","Bottom"],rb=s.defaultView&&s.defaultView.getComputedStyle,Pa=c.support.cssFloat?"cssFloat":"styleFloat",ja= function(a,b){return b.toUpperCase()};c.fn.css=function(a,b){return X(this,a,b,true,function(d,f,e){if(e===w)return c.curCSS(d,f);if(typeof e==="number"&&!kb.test(f))e+="px";c.style(d,f,e)})};c.extend({style:function(a,b,d){if(!a||a.nodeType===3||a.nodeType===8)return w;if((b==="width"||b==="height")&&parseFloat(d)<0)d=w;var f=a.style||a,e=d!==w;if(!c.support.opacity&&b==="opacity"){if(e){f.zoom=1;b=parseInt(d,10)+""==="NaN"?"":"alpha(opacity="+d*100+")";a=f.filter||c.curCSS(a,"filter")||"";f.filter= Na.test(a)?a.replace(Na,b):b}return f.filter&&f.filter.indexOf("opacity=")>=0?parseFloat(Oa.exec(f.filter)[1])/100+"":""}if(ha.test(b))b=Pa;b=b.replace(ia,ja);if(e)f[b]=d;return f[b]},css:function(a,b,d,f){if(b==="width"||b==="height"){var e,j=b==="width"?pb:qb;function i(){e=b==="width"?a.offsetWidth:a.offsetHeight;f!=="border"&&c.each(j,function(){f||(e-=parseFloat(c.curCSS(a,"padding"+this,true))||0);if(f==="margin")e+=parseFloat(c.curCSS(a,"margin"+this,true))||0;else e-=parseFloat(c.curCSS(a, "border"+this+"Width",true))||0})}a.offsetWidth!==0?i():c.swap(a,ob,i);return Math.max(0,Math.round(e))}return c.curCSS(a,b,d)},curCSS:function(a,b,d){var f,e=a.style;if(!c.support.opacity&&b==="opacity"&&a.currentStyle){f=Oa.test(a.currentStyle.filter||"")?parseFloat(RegExp.$1)/100+"":"";return f===""?"1":f}if(ha.test(b))b=Pa;if(!d&&e&&e[b])f=e[b];else if(rb){if(ha.test(b))b="float";b=b.replace(lb,"-$1").toLowerCase();e=a.ownerDocument.defaultView;if(!e)return null;if(a=e.getComputedStyle(a,null))f= a.getPropertyValue(b);if(b==="opacity"&&f==="")f="1"}else if(a.currentStyle){d=b.replace(ia,ja);f=a.currentStyle[b]||a.currentStyle[d];if(!mb.test(f)&&nb.test(f)){b=e.left;var j=a.runtimeStyle.left;a.runtimeStyle.left=a.currentStyle.left;e.left=d==="fontSize"?"1em":f||0;f=e.pixelLeft+"px";e.left=b;a.runtimeStyle.left=j}}return f},swap:function(a,b,d){var f={};for(var e in b){f[e]=a.style[e];a.style[e]=b[e]}d.call(a);for(e in b)a.style[e]=f[e]}});if(c.expr&&c.expr.filters){c.expr.filters.hidden=function(a){var b= a.offsetWidth,d=a.offsetHeight,f=a.nodeName.toLowerCase()==="tr";return b===0&&d===0&&!f?true:b>0&&d>0&&!f?false:c.curCSS(a,"display")==="none"};c.expr.filters.visible=function(a){return!c.expr.filters.hidden(a)}}var sb=J(),tb=/
Contact us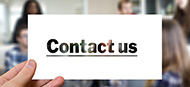 Telephone:(852) 2838 3620

Email:sales@silverwing.com.hk

Address: Unit 2, 4/F, Kwai Cheong Centre, 50 Kwai Cheong Road, Kwai Chung, New Territories, Hong Kong

Our Mission:

1.The achievements of an organization are the results of the combined efforts of each individual.

2.Be the most preferred electronics distributor for our customers and suppliers delivering the right parts exactly on time.

3.To be a long standing partnership with the world best manufacturers.

4.Constantly bring the world newest innovative technology and high cost-benefit solutions to our esteemed customer.

Home | About us | Product | Solution Provider | News | Contact us 粤ICP备17091917号-1

HK Address: Unit 2, 4/F, Kwai Cheong Centre, 50 Kwai Cheong Road, Kwai Chung, New Territories, Hong Kong




Top