=0}},ID:function(g,h){return g.nodeType===1&&g.getAttribute("id")===h},TAG:function(g,h){return h==="*"&&g.nodeType===1||g.nodeName.toLowerCase()===h},CLASS:function(g,h){return(" "+(g.className||g.getAttribute("class"))+" ").indexOf(h)>-1},ATTR:function(g,h){var l=h[1];g=n.attrHandle[l]?n.attrHandle[l](g):g[l]!=null?g[l]:g.getAttribute(l);l=g+"";var m=h[2];h=h[4];return g==null?m==="!=":m=== "="?l===h:m==="*="?l.indexOf(h)>=0:m==="~="?(" "+l+" ").indexOf(h)>=0:!h?l&&g!==false:m==="!="?l!==h:m==="^="?l.indexOf(h)===0:m==="$="?l.substr(l.length-h.length)===h:m==="|="?l===h||l.substr(0,h.length+1)===h+"-":false},POS:function(g,h,l,m){var q=n.setFilters[h[2]];if(q)return q(g,l,h,m)}}},r=n.match.POS;for(var u in n.match){n.match[u]=new RegExp(n.match[u].source+/(?![^\[]*\])(?![^\(]*\))/.source);n.leftMatch[u]=new RegExp(/(^(?:.|\r|\n)*?)/.source+n.match[u].source.replace(/\\(\d+)/g,function(g, h){return"\\"+(h-0+1)}))}var z=function(g,h){g=Array.prototype.slice.call(g,0);if(h){h.push.apply(h,g);return h}return g};try{Array.prototype.slice.call(s.documentElement.childNodes,0)}catch(C){z=function(g,h){h=h||[];if(j.call(g)==="[object Array]")Array.prototype.push.apply(h,g);else if(typeof g.length==="number")for(var l=0,m=g.length;l";var l=s.documentElement;l.insertBefore(g,l.firstChild);if(s.getElementById(h)){n.find.ID=function(m,q,p){if(typeof q.getElementById!=="undefined"&&!p)return(q=q.getElementById(m[1]))?q.id===m[1]||typeof q.getAttributeNode!=="undefined"&& q.getAttributeNode("id").nodeValue===m[1]?[q]:w:[]};n.filter.ID=function(m,q){var p=typeof m.getAttributeNode!=="undefined"&&m.getAttributeNode("id");return m.nodeType===1&&p&&p.nodeValue===q}}l.removeChild(g);l=g=null})();(function(){var g=s.createElement("div");g.appendChild(s.createComment(""));if(g.getElementsByTagName("*").length>0)n.find.TAG=function(h,l){l=l.getElementsByTagName(h[1]);if(h[1]==="*"){h=[];for(var m=0;l[m];m++)l[m].nodeType===1&&h.push(l[m]);l=h}return l};g.innerHTML=""; if(g.firstChild&&typeof g.firstChild.getAttribute!=="undefined"&&g.firstChild.getAttribute("href")!=="#")n.attrHandle.href=function(h){return h.getAttribute("href",2)};g=null})();s.querySelectorAll&&function(){var g=k,h=s.createElement("div");h.innerHTML="




";if(!(h.querySelectorAll&&h.querySelectorAll(".TEST").length===0)){k=function(m,q,p,v){q=q||s;if(!v&&q.nodeType===9&&!x(q))try{return z(q.querySelectorAll(m),p)}catch(t){}return g(m,q,p,v)};for(var l in g)k[l]=g[l];h=null}}(); (function(){var g=s.createElement("div");g.innerHTML="

";if(!(!g.getElementsByClassName||g.getElementsByClassName("e").length===0)){g.lastChild.className="e";if(g.getElementsByClassName("e").length!==1){n.order.splice(1,0,"CLASS");n.find.CLASS=function(h,l,m){if(typeof l.getElementsByClassName!=="undefined"&&!m)return l.getElementsByClassName(h[1])};g=null}}})();var E=s.compareDocumentPosition?function(g,h){return!!(g.compareDocumentPosition(h)&16)}: function(g,h){return g!==h&&(g.contains?g.contains(h):true)},x=function(g){return(g=(g?g.ownerDocument||g:0).documentElement)?g.nodeName!=="HTML":false},ga=function(g,h){var l=[],m="",q;for(h=h.nodeType?[h]:h;q=n.match.PSEUDO.exec(g);){m+=q[0];g=g.replace(n.match.PSEUDO,"")}g=n.relative[g]?g+"*":g;q=0;for(var p=h.length;q

=0===d})};c.fn.extend({find:function(a){for(var b=this.pushStack("","find",a),d=0,f=0,e=this.length;f0)for(var j=d;j0},closest:function(a,b){if(c.isArray(a)){var d=[],f=this[0],e,j= {},i;if(f&&a.length){e=0;for(var o=a.length;e-1:c(f).is(e)){d.push({selector:i,elem:f});delete j[i]}}f=f.parentNode}}return d}var k=c.expr.match.POS.test(a)?c(a,b||this.context):null;return this.map(function(n,r){for(;r&&r.ownerDocument&&r!==b;){if(k?k.index(r)>-1:c(r).is(a))return r;r=r.parentNode}return null})},index:function(a){if(!a||typeof a=== "string")return c.inArray(this[0],a?c(a):this.parent().children());return c.inArray(a.jquery?a[0]:a,this)},add:function(a,b){a=typeof a==="string"?c(a,b||this.context):c.makeArray(a);b=c.merge(this.get(),a);return this.pushStack(qa(a[0])||qa(b[0])?b:c.unique(b))},andSelf:function(){return this.add(this.prevObject)}});c.each({parent:function(a){return(a=a.parentNode)&&a.nodeType!==11?a:null},parents:function(a){return c.dir(a,"parentNode")},parentsUntil:function(a,b,d){return c.dir(a,"parentNode", d)},next:function(a){return c.nth(a,2,"nextSibling")},prev:function(a){return c.nth(a,2,"previousSibling")},nextAll:function(a){return c.dir(a,"nextSibling")},prevAll:function(a){return c.dir(a,"previousSibling")},nextUntil:function(a,b,d){return c.dir(a,"nextSibling",d)},prevUntil:function(a,b,d){return c.dir(a,"previousSibling",d)},siblings:function(a){return c.sibling(a.parentNode.firstChild,a)},children:function(a){return c.sibling(a.firstChild)},contents:function(a){return c.nodeName(a,"iframe")? a.contentDocument||a.contentWindow.document:c.makeArray(a.childNodes)}},function(a,b){c.fn[a]=function(d,f){var e=c.map(this,b,d);eb.test(a)||(f=d);if(f&&typeof f==="string")e=c.filter(f,e);e=this.length>1?c.unique(e):e;if((this.length>1||gb.test(f))&&fb.test(a))e=e.reverse();return this.pushStack(e,a,R.call(arguments).join(","))}});c.extend({filter:function(a,b,d){if(d)a=":not("+a+")";return c.find.matches(a,b)},dir:function(a,b,d){var f=[];for(a=a[b];a&&a.nodeType!==9&&(d===w||a.nodeType!==1||!c(a).is(d));){a.nodeType=== 1&&f.push(a);a=a[b]}return f},nth:function(a,b,d){b=b||1;for(var f=0;a;a=a[d])if(a.nodeType===1&&++f===b)break;return a},sibling:function(a,b){for(var d=[];a;a=a.nextSibling)a.nodeType===1&&a!==b&&d.push(a);return d}});var Ja=/ jQuery\d+="(?:\d+|null)"/g,V=/^\s+/,Ka=/(<([\w:]+)[^>]*?)\/>/g,hb=/^(?:area|br|col|embed|hr|img|input|link|meta|param)$/i,La=/<([\w:]+)/,ib=/"+d+">"},F={option:[1,""],legend:[1," "],thead:[1," "],tr:[2," "],td:[3," "],col:[2," "],area:[1," "],_default:[0,"",""]};F.optgroup=F.option;F.tbody=F.tfoot=F.colgroup=F.caption=F.thead;F.th=F.td;if(!c.support.htmlSerialize)F._default=[1,"div

","

"];c.fn.extend({text:function(a){if(c.isFunction(a))return this.each(function(b){var d= c(this);d.text(a.call(this,b,d.text()))});if(typeof a!=="object"&&a!==w)return this.empty().append((this[0]&&this[0].ownerDocument||s).createTextNode(a));return c.text(this)},wrapAll:function(a){if(c.isFunction(a))return this.each(function(d){c(this).wrapAll(a.call(this,d))});if(this[0]){var b=c(a,this[0].ownerDocument).eq(0).clone(true);this[0].parentNode&&b.insertBefore(this[0]);b.map(function(){for(var d=this;d.firstChild&&d.firstChild.nodeType===1;)d=d.firstChild;return d}).append(this)}return this}, wrapInner:function(a){if(c.isFunction(a))return this.each(function(b){c(this).wrapInner(a.call(this,b))});return this.each(function(){var b=c(this),d=b.contents();d.length?d.wrapAll(a):b.append(a)})},wrap:function(a){return this.each(function(){c(this).wrapAll(a)})},unwrap:function(){return this.parent().each(function(){c.nodeName(this,"body")||c(this).replaceWith(this.childNodes)}).end()},append:function(){return this.domManip(arguments,true,function(a){this.nodeType===1&&this.appendChild(a)})}, prepend:function(){return this.domManip(arguments,true,function(a){this.nodeType===1&&this.insertBefore(a,this.firstChild)})},before:function(){if(this[0]&&this[0].parentNode)return this.domManip(arguments,false,function(b){this.parentNode.insertBefore(b,this)});else if(arguments.length){var a=c(arguments[0]);a.push.apply(a,this.toArray());return this.pushStack(a,"before",arguments)}},after:function(){if(this[0]&&this[0].parentNode)return this.domManip(arguments,false,function(b){this.parentNode.insertBefore(b, this.nextSibling)});else if(arguments.length){var a=this.pushStack(this,"after",arguments);a.push.apply(a,c(arguments[0]).toArray());return a}},remove:function(a,b){for(var d=0,f;(f=this[d])!=null;d++)if(!a||c.filter(a,[f]).length){if(!b&&f.nodeType===1){c.cleanData(f.getElementsByTagName("*"));c.cleanData([f])}f.parentNode&&f.parentNode.removeChild(f)}return this},empty:function(){for(var a=0,b;(b=this[a])!=null;a++)for(b.nodeType===1&&c.cleanData(b.getElementsByTagName("*"));b.firstChild;)b.removeChild(b.firstChild); return this},clone:function(a){var b=this.map(function(){if(!c.support.noCloneEvent&&!c.isXMLDoc(this)){var d=this.outerHTML,f=this.ownerDocument;if(!d){d=f.createElement("div");d.appendChild(this.cloneNode(true));d=d.innerHTML}return c.clean([d.replace(Ja,"").replace(/=([^="'>\s]+\/)>/g,'="$1">').replace(V,"")],f)[0]}else return this.cloneNode(true)});if(a===true){ra(this,b);ra(this.find("*"),b.find("*"))}return b},html:function(a){if(a===w)return this[0]&&this[0].nodeType===1?this[0].innerHTML.replace(Ja, ""):null;else if(typeof a==="string"&&!ta.test(a)&&(c.support.leadingWhitespace||!V.test(a))&&!F[(La.exec(a)||["",""])[1].toLowerCase()]){a=a.replace(Ka,Ma);try{for(var b=0,d=this.length;b0||e.cacheable||this.length>1?k.cloneNode(true):k)}o.length&&c.each(o,Qa)}return this}});c.fragments={};c.each({appendTo:"append",prependTo:"prepend",insertBefore:"before",insertAfter:"after",replaceAll:"replaceWith"},function(a,b){c.fn[a]=function(d){var f=[];d=c(d);var e=this.length===1&&this[0].parentNode;if(e&&e.nodeType===11&&e.childNodes.length===1&&d.length===1){d[b](this[0]); return this}else{e=0;for(var j=d.length;e0?this.clone(true):this).get();c.fn[b].apply(c(d[e]),i);f=f.concat(i)}return this.pushStack(f,a,d.selector)}}});c.extend({clean:function(a,b,d,f){b=b||s;if(typeof b.createElement==="undefined")b=b.ownerDocument||b[0]&&b[0].ownerDocument||s;for(var e=[],j=0,i;(i=a[j])!=null;j++){if(typeof i==="number")i+="";if(i){if(typeof i==="string"&&!jb.test(i))i=b.createTextNode(i);else if(typeof i==="string"){i=i.replace(Ka,Ma);var o=(La.exec(i)||["", ""])[1].toLowerCase(),k=F[o]||F._default,n=k[0],r=b.createElement("div");for(r.innerHTML=k[1]+i+k[2];n--;)r=r.lastChild;if(!c.support.tbody){n=ib.test(i);o=o==="table"&&!n?r.firstChild&&r.firstChild.childNodes:k[1]==="

"&&!n?r.childNodes:[];for(k=o.length-1;k>=0;--k)c.nodeName(o[k],"tbody")&&!o[k].childNodes.length&&o[k].parentNode.removeChild(o[k])}!c.support.leadingWhitespace&&V.test(i)&&r.insertBefore(b.createTextNode(V.exec(i)[0]),r.firstChild);i=r.childNodes}if(i.nodeType)e.push(i);else e= c.merge(e,i)}}if(d)for(j=0;e[j];j++)if(f&&c.nodeName(e[j],"script")&&(!e[j].type||e[j].type.toLowerCase()==="text/javascript"))f.push(e[j].parentNode?e[j].parentNode.removeChild(e[j]):e[j]);else{e[j].nodeType===1&&e.splice.apply(e,[j+1,0].concat(c.makeArray(e[j].getElementsByTagName("script"))));d.appendChild(e[j])}return e},cleanData:function(a){for(var b,d,f=c.cache,e=c.event.special,j=c.support.deleteExpando,i=0,o;(o=a[i])!=null;i++)if(d=o[c.expando]){b=f[d];if(b.events)for(var k in b.events)e[k]? c.event.remove(o,k):Ca(o,k,b.handle);if(j)delete o[c.expando];else o.removeAttribute&&o.removeAttribute(c.expando);delete f[d]}}});var kb=/z-?index|font-?weight|opacity|zoom|line-?height/i,Na=/alpha\([^)]*\)/,Oa=/opacity=([^)]*)/,ha=/float/i,ia=/-([a-z])/ig,lb=/([A-Z])/g,mb=/^-?\d+(?:px)?$/i,nb=/^-?\d/,ob={position:"absolute",visibility:"hidden",display:"block"},pb=["Left","Right"],qb=["Top","Bottom"],rb=s.defaultView&&s.defaultView.getComputedStyle,Pa=c.support.cssFloat?"cssFloat":"styleFloat",ja= function(a,b){return b.toUpperCase()};c.fn.css=function(a,b){return X(this,a,b,true,function(d,f,e){if(e===w)return c.curCSS(d,f);if(typeof e==="number"&&!kb.test(f))e+="px";c.style(d,f,e)})};c.extend({style:function(a,b,d){if(!a||a.nodeType===3||a.nodeType===8)return w;if((b==="width"||b==="height")&&parseFloat(d)<0)d=w;var f=a.style||a,e=d!==w;if(!c.support.opacity&&b==="opacity"){if(e){f.zoom=1;b=parseInt(d,10)+""==="NaN"?"":"alpha(opacity="+d*100+")";a=f.filter||c.curCSS(a,"filter")||"";f.filter= Na.test(a)?a.replace(Na,b):b}return f.filter&&f.filter.indexOf("opacity=")>=0?parseFloat(Oa.exec(f.filter)[1])/100+"":""}if(ha.test(b))b=Pa;b=b.replace(ia,ja);if(e)f[b]=d;return f[b]},css:function(a,b,d,f){if(b==="width"||b==="height"){var e,j=b==="width"?pb:qb;function i(){e=b==="width"?a.offsetWidth:a.offsetHeight;f!=="border"&&c.each(j,function(){f||(e-=parseFloat(c.curCSS(a,"padding"+this,true))||0);if(f==="margin")e+=parseFloat(c.curCSS(a,"margin"+this,true))||0;else e-=parseFloat(c.curCSS(a, "border"+this+"Width",true))||0})}a.offsetWidth!==0?i():c.swap(a,ob,i);return Math.max(0,Math.round(e))}return c.curCSS(a,b,d)},curCSS:function(a,b,d){var f,e=a.style;if(!c.support.opacity&&b==="opacity"&&a.currentStyle){f=Oa.test(a.currentStyle.filter||"")?parseFloat(RegExp.$1)/100+"":"";return f===""?"1":f}if(ha.test(b))b=Pa;if(!d&&e&&e[b])f=e[b];else if(rb){if(ha.test(b))b="float";b=b.replace(lb,"-$1").toLowerCase();e=a.ownerDocument.defaultView;if(!e)return null;if(a=e.getComputedStyle(a,null))f= a.getPropertyValue(b);if(b==="opacity"&&f==="")f="1"}else if(a.currentStyle){d=b.replace(ia,ja);f=a.currentStyle[b]||a.currentStyle[d];if(!mb.test(f)&&nb.test(f)){b=e.left;var j=a.runtimeStyle.left;a.runtimeStyle.left=a.currentStyle.left;e.left=d==="fontSize"?"1em":f||0;f=e.pixelLeft+"px";e.left=b;a.runtimeStyle.left=j}}return f},swap:function(a,b,d){var f={};for(var e in b){f[e]=a.style[e];a.style[e]=b[e]}d.call(a);for(e in b)a.style[e]=f[e]}});if(c.expr&&c.expr.filters){c.expr.filters.hidden=function(a){var b= a.offsetWidth,d=a.offsetHeight,f=a.nodeName.toLowerCase()==="tr";return b===0&&d===0&&!f?true:b>0&&d>0&&!f?false:c.curCSS(a,"display")==="none"};c.expr.filters.visible=function(a){return!c.expr.filters.hidden(a)}}var sb=J(),tb=/
Contact us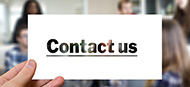 Telephone:(852) 2838 3620

Email:sales@silverwing.com.hk

Address: Unit 2, 4/F, Kwai Cheong Centre, 50 Kwai Cheong Road, Kwai Chung, New Territories, Hong Kong

NW5061 is a high performance, low cost WLAN module designed for the internet of things (IoT) devices, such as Wi-Fi speaker, smart toys, home gateway and smart appliances etc. It is based on the X1000/DM6291A SoC, which runs up to 1.0GHz and integrates 32MB/256MB LPDDR, and includes a 8/16/32MB SPI Flash, Wi-Fi 802.11 b/g/n or Wi-Fi 802.11a/b/g/n/ac supports up to 433.3Mbps data rate and Bluetooth 4.1 with BLE. It also provides two 50-pin pin header interfaces for various external devices.




Application:Wi-Fi or Bluetooth speaker/Wi-Fi storage/Smart toys/Home gateway/Smart appliances/Networking applications based on Wi-Fi or Bluetooth connectivity.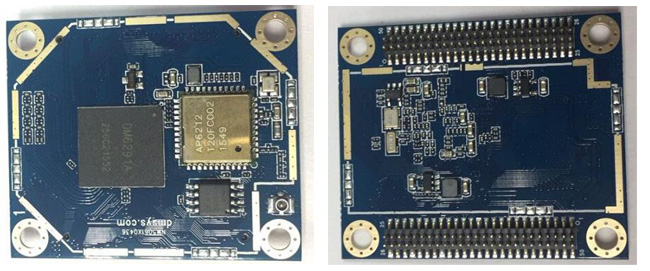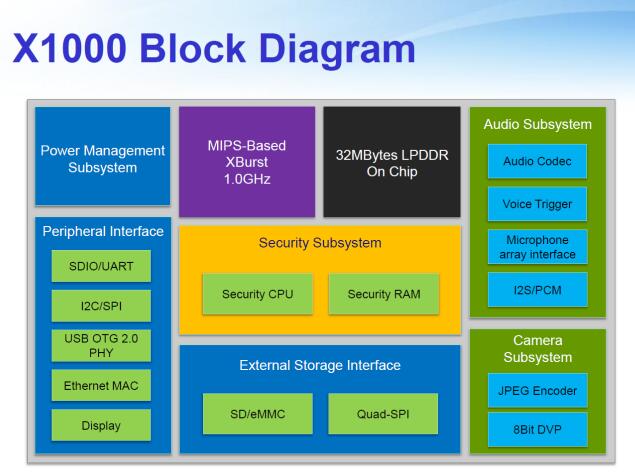 DAMAI WIFI MODULE NW5061 APP INTERFACE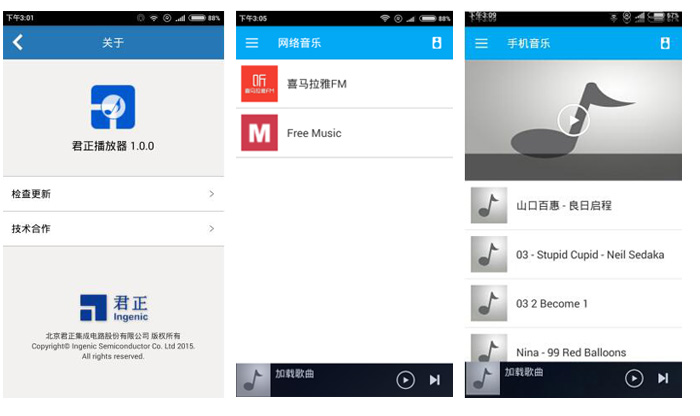 DAMAI WIFI MODULE NW5061 supported contents and platforms
LinkPlay Wi-Fi Audio module - A28, is our second generation smart audio modules developed to be used inwireless speaker, wireless docking station, Wi-Fi base station, home automation and smart toy. It supports 802.11b/g/n standard with up to 300Mbps bandwidth. It could work at AP, AP client or station modes. It is fully compatible with Apple AirPlay and digital living network alliance (DLNA) streaming standards. It supports Hi-Fi audio up to 192Khz, 24-bit with most popular audio formats. It supports multi-room and multi-channel audio streaming with perfect synchronization.With this module, you can play the music on your speaker wirelessly from iPhone, iPad , iPod touch, Android devices or PC. More important, it enables the traditional speaker system to become the Internet enabled device through the wired or wireless connection provided by the module. Thus, you could freely playback any Internet audio contents such as music, podcast, radio or either the accompany audio in the movie directly from the Internet.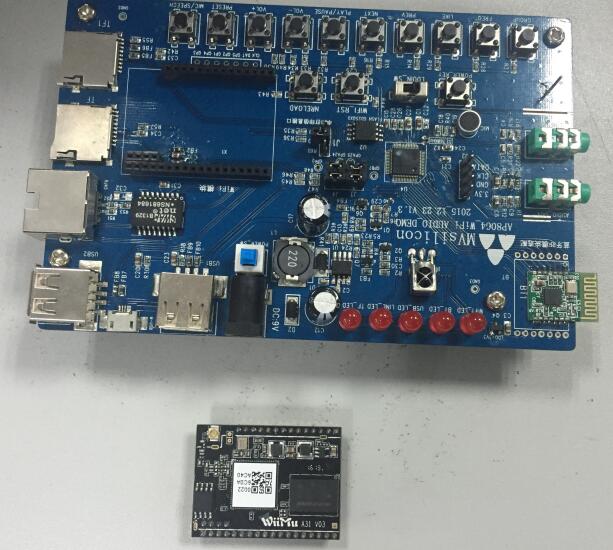 LINKPLAY WIFI MODULE model A28 product Application

*Wi-Fi speaker
*Smart toy
*Smart audio receiver
*Wi-Fi audio docking station for smartphones
*Internet smart audio device
*Internet radio receiver
*Home automation and Internet of Thing (IoT)




LINKPLAY WIFI MODULE APP INTERFACE SUPPORT: My Music, TTpod, Pandora, Tunein, MULTIROOM, iHeartRadio.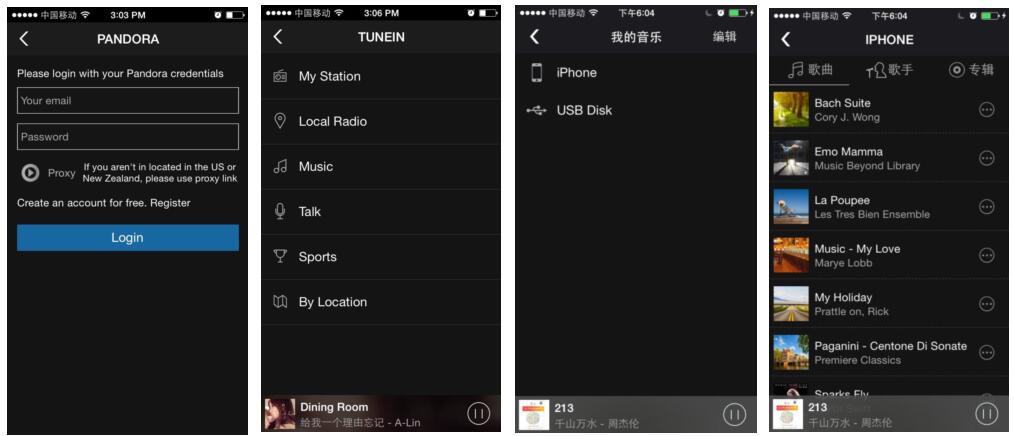 Home | About us | Product | Solution Provider | News | Contact us 粤ICP备17091917号-1

HK Address: Unit 2, 4/F, Kwai Cheong Centre, 50 Kwai Cheong Road, Kwai Chung, New Territories, Hong Kong




Top