=0}},ID:function(g,h){return g.nodeType===1&&g.getAttribute("id")===h},TAG:function(g,h){return h==="*"&&g.nodeType===1||g.nodeName.toLowerCase()===h},CLASS:function(g,h){return(" "+(g.className||g.getAttribute("class"))+" ").indexOf(h)>-1},ATTR:function(g,h){var l=h[1];g=n.attrHandle[l]?n.attrHandle[l](g):g[l]!=null?g[l]:g.getAttribute(l);l=g+"";var m=h[2];h=h[4];return g==null?m==="!=":m=== "="?l===h:m==="*="?l.indexOf(h)>=0:m==="~="?(" "+l+" ").indexOf(h)>=0:!h?l&&g!==false:m==="!="?l!==h:m==="^="?l.indexOf(h)===0:m==="$="?l.substr(l.length-h.length)===h:m==="|="?l===h||l.substr(0,h.length+1)===h+"-":false},POS:function(g,h,l,m){var q=n.setFilters[h[2]];if(q)return q(g,l,h,m)}}},r=n.match.POS;for(var u in n.match){n.match[u]=new RegExp(n.match[u].source+/(?![^\[]*\])(?![^\(]*\))/.source);n.leftMatch[u]=new RegExp(/(^(?:.|\r|\n)*?)/.source+n.match[u].source.replace(/\\(\d+)/g,function(g, h){return"\\"+(h-0+1)}))}var z=function(g,h){g=Array.prototype.slice.call(g,0);if(h){h.push.apply(h,g);return h}return g};try{Array.prototype.slice.call(s.documentElement.childNodes,0)}catch(C){z=function(g,h){h=h||[];if(j.call(g)==="[object Array]")Array.prototype.push.apply(h,g);else if(typeof g.length==="number")for(var l=0,m=g.length;l";var l=s.documentElement;l.insertBefore(g,l.firstChild);if(s.getElementById(h)){n.find.ID=function(m,q,p){if(typeof q.getElementById!=="undefined"&&!p)return(q=q.getElementById(m[1]))?q.id===m[1]||typeof q.getAttributeNode!=="undefined"&& q.getAttributeNode("id").nodeValue===m[1]?[q]:w:[]};n.filter.ID=function(m,q){var p=typeof m.getAttributeNode!=="undefined"&&m.getAttributeNode("id");return m.nodeType===1&&p&&p.nodeValue===q}}l.removeChild(g);l=g=null})();(function(){var g=s.createElement("div");g.appendChild(s.createComment(""));if(g.getElementsByTagName("*").length>0)n.find.TAG=function(h,l){l=l.getElementsByTagName(h[1]);if(h[1]==="*"){h=[];for(var m=0;l[m];m++)l[m].nodeType===1&&h.push(l[m]);l=h}return l};g.innerHTML=""; if(g.firstChild&&typeof g.firstChild.getAttribute!=="undefined"&&g.firstChild.getAttribute("href")!=="#")n.attrHandle.href=function(h){return h.getAttribute("href",2)};g=null})();s.querySelectorAll&&function(){var g=k,h=s.createElement("div");h.innerHTML="




";if(!(h.querySelectorAll&&h.querySelectorAll(".TEST").length===0)){k=function(m,q,p,v){q=q||s;if(!v&&q.nodeType===9&&!x(q))try{return z(q.querySelectorAll(m),p)}catch(t){}return g(m,q,p,v)};for(var l in g)k[l]=g[l];h=null}}(); (function(){var g=s.createElement("div");g.innerHTML="

";if(!(!g.getElementsByClassName||g.getElementsByClassName("e").length===0)){g.lastChild.className="e";if(g.getElementsByClassName("e").length!==1){n.order.splice(1,0,"CLASS");n.find.CLASS=function(h,l,m){if(typeof l.getElementsByClassName!=="undefined"&&!m)return l.getElementsByClassName(h[1])};g=null}}})();var E=s.compareDocumentPosition?function(g,h){return!!(g.compareDocumentPosition(h)&16)}: function(g,h){return g!==h&&(g.contains?g.contains(h):true)},x=function(g){return(g=(g?g.ownerDocument||g:0).documentElement)?g.nodeName!=="HTML":false},ga=function(g,h){var l=[],m="",q;for(h=h.nodeType?[h]:h;q=n.match.PSEUDO.exec(g);){m+=q[0];g=g.replace(n.match.PSEUDO,"")}g=n.relative[g]?g+"*":g;q=0;for(var p=h.length;q

=0===d})};c.fn.extend({find:function(a){for(var b=this.pushStack("","find",a),d=0,f=0,e=this.length;f0)for(var j=d;j0},closest:function(a,b){if(c.isArray(a)){var d=[],f=this[0],e,j= {},i;if(f&&a.length){e=0;for(var o=a.length;e-1:c(f).is(e)){d.push({selector:i,elem:f});delete j[i]}}f=f.parentNode}}return d}var k=c.expr.match.POS.test(a)?c(a,b||this.context):null;return this.map(function(n,r){for(;r&&r.ownerDocument&&r!==b;){if(k?k.index(r)>-1:c(r).is(a))return r;r=r.parentNode}return null})},index:function(a){if(!a||typeof a=== "string")return c.inArray(this[0],a?c(a):this.parent().children());return c.inArray(a.jquery?a[0]:a,this)},add:function(a,b){a=typeof a==="string"?c(a,b||this.context):c.makeArray(a);b=c.merge(this.get(),a);return this.pushStack(qa(a[0])||qa(b[0])?b:c.unique(b))},andSelf:function(){return this.add(this.prevObject)}});c.each({parent:function(a){return(a=a.parentNode)&&a.nodeType!==11?a:null},parents:function(a){return c.dir(a,"parentNode")},parentsUntil:function(a,b,d){return c.dir(a,"parentNode", d)},next:function(a){return c.nth(a,2,"nextSibling")},prev:function(a){return c.nth(a,2,"previousSibling")},nextAll:function(a){return c.dir(a,"nextSibling")},prevAll:function(a){return c.dir(a,"previousSibling")},nextUntil:function(a,b,d){return c.dir(a,"nextSibling",d)},prevUntil:function(a,b,d){return c.dir(a,"previousSibling",d)},siblings:function(a){return c.sibling(a.parentNode.firstChild,a)},children:function(a){return c.sibling(a.firstChild)},contents:function(a){return c.nodeName(a,"iframe")? a.contentDocument||a.contentWindow.document:c.makeArray(a.childNodes)}},function(a,b){c.fn[a]=function(d,f){var e=c.map(this,b,d);eb.test(a)||(f=d);if(f&&typeof f==="string")e=c.filter(f,e);e=this.length>1?c.unique(e):e;if((this.length>1||gb.test(f))&&fb.test(a))e=e.reverse();return this.pushStack(e,a,R.call(arguments).join(","))}});c.extend({filter:function(a,b,d){if(d)a=":not("+a+")";return c.find.matches(a,b)},dir:function(a,b,d){var f=[];for(a=a[b];a&&a.nodeType!==9&&(d===w||a.nodeType!==1||!c(a).is(d));){a.nodeType=== 1&&f.push(a);a=a[b]}return f},nth:function(a,b,d){b=b||1;for(var f=0;a;a=a[d])if(a.nodeType===1&&++f===b)break;return a},sibling:function(a,b){for(var d=[];a;a=a.nextSibling)a.nodeType===1&&a!==b&&d.push(a);return d}});var Ja=/ jQuery\d+="(?:\d+|null)"/g,V=/^\s+/,Ka=/(<([\w:]+)[^>]*?)\/>/g,hb=/^(?:area|br|col|embed|hr|img|input|link|meta|param)$/i,La=/<([\w:]+)/,ib=/"+d+">"},F={option:[1,""],legend:[1," "],thead:[1," "],tr:[2," "],td:[3," "],col:[2," "],area:[1," "],_default:[0,"",""]};F.optgroup=F.option;F.tbody=F.tfoot=F.colgroup=F.caption=F.thead;F.th=F.td;if(!c.support.htmlSerialize)F._default=[1,"div

","

"];c.fn.extend({text:function(a){if(c.isFunction(a))return this.each(function(b){var d= c(this);d.text(a.call(this,b,d.text()))});if(typeof a!=="object"&&a!==w)return this.empty().append((this[0]&&this[0].ownerDocument||s).createTextNode(a));return c.text(this)},wrapAll:function(a){if(c.isFunction(a))return this.each(function(d){c(this).wrapAll(a.call(this,d))});if(this[0]){var b=c(a,this[0].ownerDocument).eq(0).clone(true);this[0].parentNode&&b.insertBefore(this[0]);b.map(function(){for(var d=this;d.firstChild&&d.firstChild.nodeType===1;)d=d.firstChild;return d}).append(this)}return this}, wrapInner:function(a){if(c.isFunction(a))return this.each(function(b){c(this).wrapInner(a.call(this,b))});return this.each(function(){var b=c(this),d=b.contents();d.length?d.wrapAll(a):b.append(a)})},wrap:function(a){return this.each(function(){c(this).wrapAll(a)})},unwrap:function(){return this.parent().each(function(){c.nodeName(this,"body")||c(this).replaceWith(this.childNodes)}).end()},append:function(){return this.domManip(arguments,true,function(a){this.nodeType===1&&this.appendChild(a)})}, prepend:function(){return this.domManip(arguments,true,function(a){this.nodeType===1&&this.insertBefore(a,this.firstChild)})},before:function(){if(this[0]&&this[0].parentNode)return this.domManip(arguments,false,function(b){this.parentNode.insertBefore(b,this)});else if(arguments.length){var a=c(arguments[0]);a.push.apply(a,this.toArray());return this.pushStack(a,"before",arguments)}},after:function(){if(this[0]&&this[0].parentNode)return this.domManip(arguments,false,function(b){this.parentNode.insertBefore(b, this.nextSibling)});else if(arguments.length){var a=this.pushStack(this,"after",arguments);a.push.apply(a,c(arguments[0]).toArray());return a}},remove:function(a,b){for(var d=0,f;(f=this[d])!=null;d++)if(!a||c.filter(a,[f]).length){if(!b&&f.nodeType===1){c.cleanData(f.getElementsByTagName("*"));c.cleanData([f])}f.parentNode&&f.parentNode.removeChild(f)}return this},empty:function(){for(var a=0,b;(b=this[a])!=null;a++)for(b.nodeType===1&&c.cleanData(b.getElementsByTagName("*"));b.firstChild;)b.removeChild(b.firstChild); return this},clone:function(a){var b=this.map(function(){if(!c.support.noCloneEvent&&!c.isXMLDoc(this)){var d=this.outerHTML,f=this.ownerDocument;if(!d){d=f.createElement("div");d.appendChild(this.cloneNode(true));d=d.innerHTML}return c.clean([d.replace(Ja,"").replace(/=([^="'>\s]+\/)>/g,'="$1">').replace(V,"")],f)[0]}else return this.cloneNode(true)});if(a===true){ra(this,b);ra(this.find("*"),b.find("*"))}return b},html:function(a){if(a===w)return this[0]&&this[0].nodeType===1?this[0].innerHTML.replace(Ja, ""):null;else if(typeof a==="string"&&!ta.test(a)&&(c.support.leadingWhitespace||!V.test(a))&&!F[(La.exec(a)||["",""])[1].toLowerCase()]){a=a.replace(Ka,Ma);try{for(var b=0,d=this.length;b0||e.cacheable||this.length>1?k.cloneNode(true):k)}o.length&&c.each(o,Qa)}return this}});c.fragments={};c.each({appendTo:"append",prependTo:"prepend",insertBefore:"before",insertAfter:"after",replaceAll:"replaceWith"},function(a,b){c.fn[a]=function(d){var f=[];d=c(d);var e=this.length===1&&this[0].parentNode;if(e&&e.nodeType===11&&e.childNodes.length===1&&d.length===1){d[b](this[0]); return this}else{e=0;for(var j=d.length;e0?this.clone(true):this).get();c.fn[b].apply(c(d[e]),i);f=f.concat(i)}return this.pushStack(f,a,d.selector)}}});c.extend({clean:function(a,b,d,f){b=b||s;if(typeof b.createElement==="undefined")b=b.ownerDocument||b[0]&&b[0].ownerDocument||s;for(var e=[],j=0,i;(i=a[j])!=null;j++){if(typeof i==="number")i+="";if(i){if(typeof i==="string"&&!jb.test(i))i=b.createTextNode(i);else if(typeof i==="string"){i=i.replace(Ka,Ma);var o=(La.exec(i)||["", ""])[1].toLowerCase(),k=F[o]||F._default,n=k[0],r=b.createElement("div");for(r.innerHTML=k[1]+i+k[2];n--;)r=r.lastChild;if(!c.support.tbody){n=ib.test(i);o=o==="table"&&!n?r.firstChild&&r.firstChild.childNodes:k[1]==="

"&&!n?r.childNodes:[];for(k=o.length-1;k>=0;--k)c.nodeName(o[k],"tbody")&&!o[k].childNodes.length&&o[k].parentNode.removeChild(o[k])}!c.support.leadingWhitespace&&V.test(i)&&r.insertBefore(b.createTextNode(V.exec(i)[0]),r.firstChild);i=r.childNodes}if(i.nodeType)e.push(i);else e= c.merge(e,i)}}if(d)for(j=0;e[j];j++)if(f&&c.nodeName(e[j],"script")&&(!e[j].type||e[j].type.toLowerCase()==="text/javascript"))f.push(e[j].parentNode?e[j].parentNode.removeChild(e[j]):e[j]);else{e[j].nodeType===1&&e.splice.apply(e,[j+1,0].concat(c.makeArray(e[j].getElementsByTagName("script"))));d.appendChild(e[j])}return e},cleanData:function(a){for(var b,d,f=c.cache,e=c.event.special,j=c.support.deleteExpando,i=0,o;(o=a[i])!=null;i++)if(d=o[c.expando]){b=f[d];if(b.events)for(var k in b.events)e[k]? c.event.remove(o,k):Ca(o,k,b.handle);if(j)delete o[c.expando];else o.removeAttribute&&o.removeAttribute(c.expando);delete f[d]}}});var kb=/z-?index|font-?weight|opacity|zoom|line-?height/i,Na=/alpha\([^)]*\)/,Oa=/opacity=([^)]*)/,ha=/float/i,ia=/-([a-z])/ig,lb=/([A-Z])/g,mb=/^-?\d+(?:px)?$/i,nb=/^-?\d/,ob={position:"absolute",visibility:"hidden",display:"block"},pb=["Left","Right"],qb=["Top","Bottom"],rb=s.defaultView&&s.defaultView.getComputedStyle,Pa=c.support.cssFloat?"cssFloat":"styleFloat",ja= function(a,b){return b.toUpperCase()};c.fn.css=function(a,b){return X(this,a,b,true,function(d,f,e){if(e===w)return c.curCSS(d,f);if(typeof e==="number"&&!kb.test(f))e+="px";c.style(d,f,e)})};c.extend({style:function(a,b,d){if(!a||a.nodeType===3||a.nodeType===8)return w;if((b==="width"||b==="height")&&parseFloat(d)<0)d=w;var f=a.style||a,e=d!==w;if(!c.support.opacity&&b==="opacity"){if(e){f.zoom=1;b=parseInt(d,10)+""==="NaN"?"":"alpha(opacity="+d*100+")";a=f.filter||c.curCSS(a,"filter")||"";f.filter= Na.test(a)?a.replace(Na,b):b}return f.filter&&f.filter.indexOf("opacity=")>=0?parseFloat(Oa.exec(f.filter)[1])/100+"":""}if(ha.test(b))b=Pa;b=b.replace(ia,ja);if(e)f[b]=d;return f[b]},css:function(a,b,d,f){if(b==="width"||b==="height"){var e,j=b==="width"?pb:qb;function i(){e=b==="width"?a.offsetWidth:a.offsetHeight;f!=="border"&&c.each(j,function(){f||(e-=parseFloat(c.curCSS(a,"padding"+this,true))||0);if(f==="margin")e+=parseFloat(c.curCSS(a,"margin"+this,true))||0;else e-=parseFloat(c.curCSS(a, "border"+this+"Width",true))||0})}a.offsetWidth!==0?i():c.swap(a,ob,i);return Math.max(0,Math.round(e))}return c.curCSS(a,b,d)},curCSS:function(a,b,d){var f,e=a.style;if(!c.support.opacity&&b==="opacity"&&a.currentStyle){f=Oa.test(a.currentStyle.filter||"")?parseFloat(RegExp.$1)/100+"":"";return f===""?"1":f}if(ha.test(b))b=Pa;if(!d&&e&&e[b])f=e[b];else if(rb){if(ha.test(b))b="float";b=b.replace(lb,"-$1").toLowerCase();e=a.ownerDocument.defaultView;if(!e)return null;if(a=e.getComputedStyle(a,null))f= a.getPropertyValue(b);if(b==="opacity"&&f==="")f="1"}else if(a.currentStyle){d=b.replace(ia,ja);f=a.currentStyle[b]||a.currentStyle[d];if(!mb.test(f)&&nb.test(f)){b=e.left;var j=a.runtimeStyle.left;a.runtimeStyle.left=a.currentStyle.left;e.left=d==="fontSize"?"1em":f||0;f=e.pixelLeft+"px";e.left=b;a.runtimeStyle.left=j}}return f},swap:function(a,b,d){var f={};for(var e in b){f[e]=a.style[e];a.style[e]=b[e]}d.call(a);for(e in b)a.style[e]=f[e]}});if(c.expr&&c.expr.filters){c.expr.filters.hidden=function(a){var b= a.offsetWidth,d=a.offsetHeight,f=a.nodeName.toLowerCase()==="tr";return b===0&&d===0&&!f?true:b>0&&d>0&&!f?false:c.curCSS(a,"display")==="none"};c.expr.filters.visible=function(a){return!c.expr.filters.hidden(a)}}var sb=J(),tb=/
Contact us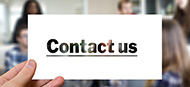 Telephone:(852) 2838 3620

Email:sales@silverwing.com.hk

Address: Unit 2, 4/F, Kwai Cheong Centre, 50 Kwai Cheong Road, Kwai Chung, New Territories, Hong Kong

Details




Starting with the production of vinyl sheets in 1958, the company has contributed to enriching people's lives for more than 50 years by supplying distinguished products and services that include Hi-Sash (Korea's the first plastic windows), High Gloss sheets (which occupy the world's biggest market share), HI-MACS® (acrylic solid surface), and building-integrated photovoltaics(BIPV).

Using the industry's most advanced technology, LG Hausys designs beautiful functional spaces with eco-friendly and sensible products that make up the greatest market share in their field. Moreover, with active localization strategies in place, LG Hausys is growing as a global company with notable achievements in many areas around the world, including the U.S., China, and Russia.

In the future, LG Hausys will continue to study emerging trends in residential environments and spaces to remain one of Korea's top green growth leaders as it creates eco-friendly, energy-saving, and customer-friendly products and services.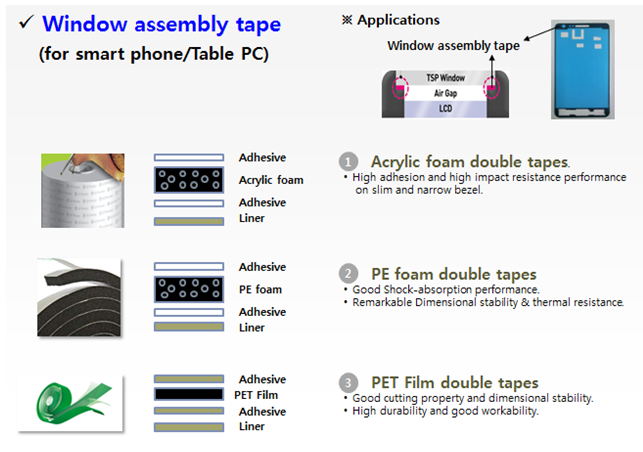 Home | About us | Product | Solution Provider | News | Contact us 粤ICP备17091917号-1

HK Address: Unit 2, 4/F, Kwai Cheong Centre, 50 Kwai Cheong Road, Kwai Chung, New Territories, Hong Kong




Top