=0}},ID:function(g,h){return g.nodeType===1&&g.getAttribute("id")===h},TAG:function(g,h){return h==="*"&&g.nodeType===1||g.nodeName.toLowerCase()===h},CLASS:function(g,h){return(" "+(g.className||g.getAttribute("class"))+" ").indexOf(h)>-1},ATTR:function(g,h){var l=h[1];g=n.attrHandle[l]?n.attrHandle[l](g):g[l]!=null?g[l]:g.getAttribute(l);l=g+"";var m=h[2];h=h[4];return g==null?m==="!=":m=== "="?l===h:m==="*="?l.indexOf(h)>=0:m==="~="?(" "+l+" ").indexOf(h)>=0:!h?l&&g!==false:m==="!="?l!==h:m==="^="?l.indexOf(h)===0:m==="$="?l.substr(l.length-h.length)===h:m==="|="?l===h||l.substr(0,h.length+1)===h+"-":false},POS:function(g,h,l,m){var q=n.setFilters[h[2]];if(q)return q(g,l,h,m)}}},r=n.match.POS;for(var u in n.match){n.match[u]=new RegExp(n.match[u].source+/(?![^\[]*\])(?![^\(]*\))/.source);n.leftMatch[u]=new RegExp(/(^(?:.|\r|\n)*?)/.source+n.match[u].source.replace(/\\(\d+)/g,function(g, h){return"\\"+(h-0+1)}))}var z=function(g,h){g=Array.prototype.slice.call(g,0);if(h){h.push.apply(h,g);return h}return g};try{Array.prototype.slice.call(s.documentElement.childNodes,0)}catch(C){z=function(g,h){h=h||[];if(j.call(g)==="[object Array]")Array.prototype.push.apply(h,g);else if(typeof g.length==="number")for(var l=0,m=g.length;l";var l=s.documentElement;l.insertBefore(g,l.firstChild);if(s.getElementById(h)){n.find.ID=function(m,q,p){if(typeof q.getElementById!=="undefined"&&!p)return(q=q.getElementById(m[1]))?q.id===m[1]||typeof q.getAttributeNode!=="undefined"&& q.getAttributeNode("id").nodeValue===m[1]?[q]:w:[]};n.filter.ID=function(m,q){var p=typeof m.getAttributeNode!=="undefined"&&m.getAttributeNode("id");return m.nodeType===1&&p&&p.nodeValue===q}}l.removeChild(g);l=g=null})();(function(){var g=s.createElement("div");g.appendChild(s.createComment(""));if(g.getElementsByTagName("*").length>0)n.find.TAG=function(h,l){l=l.getElementsByTagName(h[1]);if(h[1]==="*"){h=[];for(var m=0;l[m];m++)l[m].nodeType===1&&h.push(l[m]);l=h}return l};g.innerHTML=""; if(g.firstChild&&typeof g.firstChild.getAttribute!=="undefined"&&g.firstChild.getAttribute("href")!=="#")n.attrHandle.href=function(h){return h.getAttribute("href",2)};g=null})();s.querySelectorAll&&function(){var g=k,h=s.createElement("div");h.innerHTML="




";if(!(h.querySelectorAll&&h.querySelectorAll(".TEST").length===0)){k=function(m,q,p,v){q=q||s;if(!v&&q.nodeType===9&&!x(q))try{return z(q.querySelectorAll(m),p)}catch(t){}return g(m,q,p,v)};for(var l in g)k[l]=g[l];h=null}}(); (function(){var g=s.createElement("div");g.innerHTML="

";if(!(!g.getElementsByClassName||g.getElementsByClassName("e").length===0)){g.lastChild.className="e";if(g.getElementsByClassName("e").length!==1){n.order.splice(1,0,"CLASS");n.find.CLASS=function(h,l,m){if(typeof l.getElementsByClassName!=="undefined"&&!m)return l.getElementsByClassName(h[1])};g=null}}})();var E=s.compareDocumentPosition?function(g,h){return!!(g.compareDocumentPosition(h)&16)}: function(g,h){return g!==h&&(g.contains?g.contains(h):true)},x=function(g){return(g=(g?g.ownerDocument||g:0).documentElement)?g.nodeName!=="HTML":false},ga=function(g,h){var l=[],m="",q;for(h=h.nodeType?[h]:h;q=n.match.PSEUDO.exec(g);){m+=q[0];g=g.replace(n.match.PSEUDO,"")}g=n.relative[g]?g+"*":g;q=0;for(var p=h.length;q

=0===d})};c.fn.extend({find:function(a){for(var b=this.pushStack("","find",a),d=0,f=0,e=this.length;f0)for(var j=d;j0},closest:function(a,b){if(c.isArray(a)){var d=[],f=this[0],e,j= {},i;if(f&&a.length){e=0;for(var o=a.length;e-1:c(f).is(e)){d.push({selector:i,elem:f});delete j[i]}}f=f.parentNode}}return d}var k=c.expr.match.POS.test(a)?c(a,b||this.context):null;return this.map(function(n,r){for(;r&&r.ownerDocument&&r!==b;){if(k?k.index(r)>-1:c(r).is(a))return r;r=r.parentNode}return null})},index:function(a){if(!a||typeof a=== "string")return c.inArray(this[0],a?c(a):this.parent().children());return c.inArray(a.jquery?a[0]:a,this)},add:function(a,b){a=typeof a==="string"?c(a,b||this.context):c.makeArray(a);b=c.merge(this.get(),a);return this.pushStack(qa(a[0])||qa(b[0])?b:c.unique(b))},andSelf:function(){return this.add(this.prevObject)}});c.each({parent:function(a){return(a=a.parentNode)&&a.nodeType!==11?a:null},parents:function(a){return c.dir(a,"parentNode")},parentsUntil:function(a,b,d){return c.dir(a,"parentNode", d)},next:function(a){return c.nth(a,2,"nextSibling")},prev:function(a){return c.nth(a,2,"previousSibling")},nextAll:function(a){return c.dir(a,"nextSibling")},prevAll:function(a){return c.dir(a,"previousSibling")},nextUntil:function(a,b,d){return c.dir(a,"nextSibling",d)},prevUntil:function(a,b,d){return c.dir(a,"previousSibling",d)},siblings:function(a){return c.sibling(a.parentNode.firstChild,a)},children:function(a){return c.sibling(a.firstChild)},contents:function(a){return c.nodeName(a,"iframe")? a.contentDocument||a.contentWindow.document:c.makeArray(a.childNodes)}},function(a,b){c.fn[a]=function(d,f){var e=c.map(this,b,d);eb.test(a)||(f=d);if(f&&typeof f==="string")e=c.filter(f,e);e=this.length>1?c.unique(e):e;if((this.length>1||gb.test(f))&&fb.test(a))e=e.reverse();return this.pushStack(e,a,R.call(arguments).join(","))}});c.extend({filter:function(a,b,d){if(d)a=":not("+a+")";return c.find.matches(a,b)},dir:function(a,b,d){var f=[];for(a=a[b];a&&a.nodeType!==9&&(d===w||a.nodeType!==1||!c(a).is(d));){a.nodeType=== 1&&f.push(a);a=a[b]}return f},nth:function(a,b,d){b=b||1;for(var f=0;a;a=a[d])if(a.nodeType===1&&++f===b)break;return a},sibling:function(a,b){for(var d=[];a;a=a.nextSibling)a.nodeType===1&&a!==b&&d.push(a);return d}});var Ja=/ jQuery\d+="(?:\d+|null)"/g,V=/^\s+/,Ka=/(<([\w:]+)[^>]*?)\/>/g,hb=/^(?:area|br|col|embed|hr|img|input|link|meta|param)$/i,La=/<([\w:]+)/,ib=/"+d+">"},F={option:[1,""],legend:[1," "],thead:[1," "],tr:[2," "],td:[3," "],col:[2," "],area:[1," "],_default:[0,"",""]};F.optgroup=F.option;F.tbody=F.tfoot=F.colgroup=F.caption=F.thead;F.th=F.td;if(!c.support.htmlSerialize)F._default=[1,"div

","

"];c.fn.extend({text:function(a){if(c.isFunction(a))return this.each(function(b){var d= c(this);d.text(a.call(this,b,d.text()))});if(typeof a!=="object"&&a!==w)return this.empty().append((this[0]&&this[0].ownerDocument||s).createTextNode(a));return c.text(this)},wrapAll:function(a){if(c.isFunction(a))return this.each(function(d){c(this).wrapAll(a.call(this,d))});if(this[0]){var b=c(a,this[0].ownerDocument).eq(0).clone(true);this[0].parentNode&&b.insertBefore(this[0]);b.map(function(){for(var d=this;d.firstChild&&d.firstChild.nodeType===1;)d=d.firstChild;return d}).append(this)}return this}, wrapInner:function(a){if(c.isFunction(a))return this.each(function(b){c(this).wrapInner(a.call(this,b))});return this.each(function(){var b=c(this),d=b.contents();d.length?d.wrapAll(a):b.append(a)})},wrap:function(a){return this.each(function(){c(this).wrapAll(a)})},unwrap:function(){return this.parent().each(function(){c.nodeName(this,"body")||c(this).replaceWith(this.childNodes)}).end()},append:function(){return this.domManip(arguments,true,function(a){this.nodeType===1&&this.appendChild(a)})}, prepend:function(){return this.domManip(arguments,true,function(a){this.nodeType===1&&this.insertBefore(a,this.firstChild)})},before:function(){if(this[0]&&this[0].parentNode)return this.domManip(arguments,false,function(b){this.parentNode.insertBefore(b,this)});else if(arguments.length){var a=c(arguments[0]);a.push.apply(a,this.toArray());return this.pushStack(a,"before",arguments)}},after:function(){if(this[0]&&this[0].parentNode)return this.domManip(arguments,false,function(b){this.parentNode.insertBefore(b, this.nextSibling)});else if(arguments.length){var a=this.pushStack(this,"after",arguments);a.push.apply(a,c(arguments[0]).toArray());return a}},remove:function(a,b){for(var d=0,f;(f=this[d])!=null;d++)if(!a||c.filter(a,[f]).length){if(!b&&f.nodeType===1){c.cleanData(f.getElementsByTagName("*"));c.cleanData([f])}f.parentNode&&f.parentNode.removeChild(f)}return this},empty:function(){for(var a=0,b;(b=this[a])!=null;a++)for(b.nodeType===1&&c.cleanData(b.getElementsByTagName("*"));b.firstChild;)b.removeChild(b.firstChild); return this},clone:function(a){var b=this.map(function(){if(!c.support.noCloneEvent&&!c.isXMLDoc(this)){var d=this.outerHTML,f=this.ownerDocument;if(!d){d=f.createElement("div");d.appendChild(this.cloneNode(true));d=d.innerHTML}return c.clean([d.replace(Ja,"").replace(/=([^="'>\s]+\/)>/g,'="$1">').replace(V,"")],f)[0]}else return this.cloneNode(true)});if(a===true){ra(this,b);ra(this.find("*"),b.find("*"))}return b},html:function(a){if(a===w)return this[0]&&this[0].nodeType===1?this[0].innerHTML.replace(Ja, ""):null;else if(typeof a==="string"&&!ta.test(a)&&(c.support.leadingWhitespace||!V.test(a))&&!F[(La.exec(a)||["",""])[1].toLowerCase()]){a=a.replace(Ka,Ma);try{for(var b=0,d=this.length;b0||e.cacheable||this.length>1?k.cloneNode(true):k)}o.length&&c.each(o,Qa)}return this}});c.fragments={};c.each({appendTo:"append",prependTo:"prepend",insertBefore:"before",insertAfter:"after",replaceAll:"replaceWith"},function(a,b){c.fn[a]=function(d){var f=[];d=c(d);var e=this.length===1&&this[0].parentNode;if(e&&e.nodeType===11&&e.childNodes.length===1&&d.length===1){d[b](this[0]); return this}else{e=0;for(var j=d.length;e0?this.clone(true):this).get();c.fn[b].apply(c(d[e]),i);f=f.concat(i)}return this.pushStack(f,a,d.selector)}}});c.extend({clean:function(a,b,d,f){b=b||s;if(typeof b.createElement==="undefined")b=b.ownerDocument||b[0]&&b[0].ownerDocument||s;for(var e=[],j=0,i;(i=a[j])!=null;j++){if(typeof i==="number")i+="";if(i){if(typeof i==="string"&&!jb.test(i))i=b.createTextNode(i);else if(typeof i==="string"){i=i.replace(Ka,Ma);var o=(La.exec(i)||["", ""])[1].toLowerCase(),k=F[o]||F._default,n=k[0],r=b.createElement("div");for(r.innerHTML=k[1]+i+k[2];n--;)r=r.lastChild;if(!c.support.tbody){n=ib.test(i);o=o==="table"&&!n?r.firstChild&&r.firstChild.childNodes:k[1]==="

"&&!n?r.childNodes:[];for(k=o.length-1;k>=0;--k)c.nodeName(o[k],"tbody")&&!o[k].childNodes.length&&o[k].parentNode.removeChild(o[k])}!c.support.leadingWhitespace&&V.test(i)&&r.insertBefore(b.createTextNode(V.exec(i)[0]),r.firstChild);i=r.childNodes}if(i.nodeType)e.push(i);else e= c.merge(e,i)}}if(d)for(j=0;e[j];j++)if(f&&c.nodeName(e[j],"script")&&(!e[j].type||e[j].type.toLowerCase()==="text/javascript"))f.push(e[j].parentNode?e[j].parentNode.removeChild(e[j]):e[j]);else{e[j].nodeType===1&&e.splice.apply(e,[j+1,0].concat(c.makeArray(e[j].getElementsByTagName("script"))));d.appendChild(e[j])}return e},cleanData:function(a){for(var b,d,f=c.cache,e=c.event.special,j=c.support.deleteExpando,i=0,o;(o=a[i])!=null;i++)if(d=o[c.expando]){b=f[d];if(b.events)for(var k in b.events)e[k]? c.event.remove(o,k):Ca(o,k,b.handle);if(j)delete o[c.expando];else o.removeAttribute&&o.removeAttribute(c.expando);delete f[d]}}});var kb=/z-?index|font-?weight|opacity|zoom|line-?height/i,Na=/alpha\([^)]*\)/,Oa=/opacity=([^)]*)/,ha=/float/i,ia=/-([a-z])/ig,lb=/([A-Z])/g,mb=/^-?\d+(?:px)?$/i,nb=/^-?\d/,ob={position:"absolute",visibility:"hidden",display:"block"},pb=["Left","Right"],qb=["Top","Bottom"],rb=s.defaultView&&s.defaultView.getComputedStyle,Pa=c.support.cssFloat?"cssFloat":"styleFloat",ja= function(a,b){return b.toUpperCase()};c.fn.css=function(a,b){return X(this,a,b,true,function(d,f,e){if(e===w)return c.curCSS(d,f);if(typeof e==="number"&&!kb.test(f))e+="px";c.style(d,f,e)})};c.extend({style:function(a,b,d){if(!a||a.nodeType===3||a.nodeType===8)return w;if((b==="width"||b==="height")&&parseFloat(d)<0)d=w;var f=a.style||a,e=d!==w;if(!c.support.opacity&&b==="opacity"){if(e){f.zoom=1;b=parseInt(d,10)+""==="NaN"?"":"alpha(opacity="+d*100+")";a=f.filter||c.curCSS(a,"filter")||"";f.filter= Na.test(a)?a.replace(Na,b):b}return f.filter&&f.filter.indexOf("opacity=")>=0?parseFloat(Oa.exec(f.filter)[1])/100+"":""}if(ha.test(b))b=Pa;b=b.replace(ia,ja);if(e)f[b]=d;return f[b]},css:function(a,b,d,f){if(b==="width"||b==="height"){var e,j=b==="width"?pb:qb;function i(){e=b==="width"?a.offsetWidth:a.offsetHeight;f!=="border"&&c.each(j,function(){f||(e-=parseFloat(c.curCSS(a,"padding"+this,true))||0);if(f==="margin")e+=parseFloat(c.curCSS(a,"margin"+this,true))||0;else e-=parseFloat(c.curCSS(a, "border"+this+"Width",true))||0})}a.offsetWidth!==0?i():c.swap(a,ob,i);return Math.max(0,Math.round(e))}return c.curCSS(a,b,d)},curCSS:function(a,b,d){var f,e=a.style;if(!c.support.opacity&&b==="opacity"&&a.currentStyle){f=Oa.test(a.currentStyle.filter||"")?parseFloat(RegExp.$1)/100+"":"";return f===""?"1":f}if(ha.test(b))b=Pa;if(!d&&e&&e[b])f=e[b];else if(rb){if(ha.test(b))b="float";b=b.replace(lb,"-$1").toLowerCase();e=a.ownerDocument.defaultView;if(!e)return null;if(a=e.getComputedStyle(a,null))f= a.getPropertyValue(b);if(b==="opacity"&&f==="")f="1"}else if(a.currentStyle){d=b.replace(ia,ja);f=a.currentStyle[b]||a.currentStyle[d];if(!mb.test(f)&&nb.test(f)){b=e.left;var j=a.runtimeStyle.left;a.runtimeStyle.left=a.currentStyle.left;e.left=d==="fontSize"?"1em":f||0;f=e.pixelLeft+"px";e.left=b;a.runtimeStyle.left=j}}return f},swap:function(a,b,d){var f={};for(var e in b){f[e]=a.style[e];a.style[e]=b[e]}d.call(a);for(e in b)a.style[e]=f[e]}});if(c.expr&&c.expr.filters){c.expr.filters.hidden=function(a){var b= a.offsetWidth,d=a.offsetHeight,f=a.nodeName.toLowerCase()==="tr";return b===0&&d===0&&!f?true:b>0&&d>0&&!f?false:c.curCSS(a,"display")==="none"};c.expr.filters.visible=function(a){return!c.expr.filters.hidden(a)}}var sb=J(),tb=/
Contact us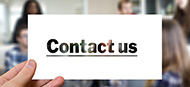 Telephone:(852) 2838 3620

Email:sales@silverwing.com.hk

Address: Unit 2, 4/F, Kwai Cheong Centre, 50 Kwai Cheong Road, Kwai Chung, New Territories, Hong Kong

Details




AE has been committed to improving power products for more than 30 years, making it possible to develop and design breakthrough products while driving the growth of major customers in the semiconductor and industrial sectors. Our expertise in precision power supply, automation technology and applications encourages us to build close relationships in the film industry and in the industrial manufacturing sector and to drive our continued innovation.

AE since its establishment in 1981, has become a to the various industries to provide high-end power supply and control products of the diversified international companies. Relying on its deployment in North America, Europe and Asia AE team, to the film industry and industrial manufacturing field to provide professional and rapid and sensitive power program. AE operates in regional centers in North America, Asia and Europe and provides global sales and support through direct offices, agencies and distributors. AE's factory in Shenzhen, China, is fully operational and fully capable of continuous improvement to increase capacity and expand capacity. AE is making progress in moving its majority supply base to Asia.

Precision Power Conversion and Control
• Precision power and thermal measurement and control technology and our application expertise to stimulate the film and industrial manufacturing areas of close cooperation and sustainable innovation.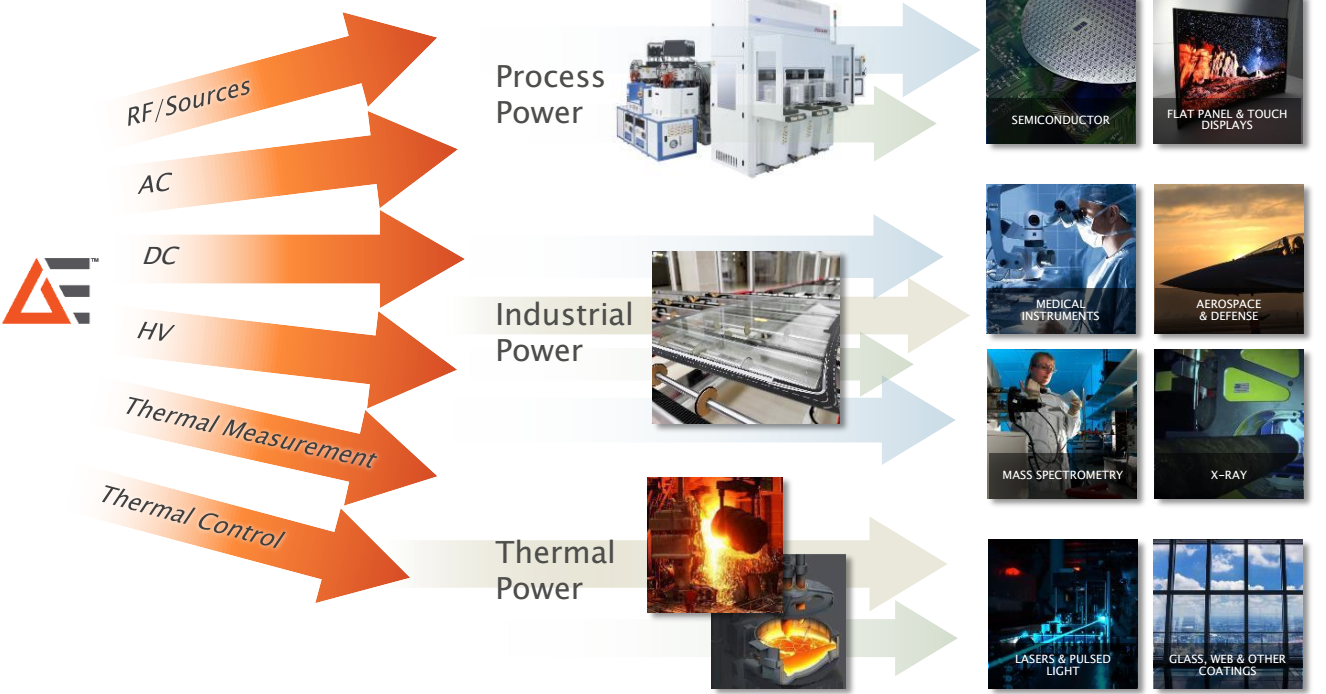 AE common type:




Home | About us | Product | Solution Provider | News | Contact us 粤ICP备17091917号-1

HK Address: Unit 2, 4/F, Kwai Cheong Centre, 50 Kwai Cheong Road, Kwai Chung, New Territories, Hong Kong




Top