ECS products suitable for use in car tire pressure monitoring system TPMS, for domestic and foreign cars, buses, trucks, motorcycles, engineering machinery and other kinds of vehicle production enterprises to provide OEM with TPMS component or a full range of products, and provide OEM customers with custom development.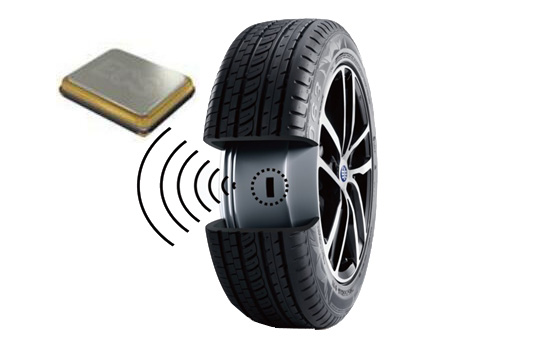 Tire Pressure Monitoring System (TPMS) is a wireless transmission technology, the use of fixed in the car tires within the high sensitivity of micro-wireless sensor in the state of driving or stationary vehicle tire pressure, temperature and other data And transmits the data to the host in the cab to display the relevant data such as tire tire pressure and temperature in real time in digital form and reminds the driver of the warning in the form of buzzing or voice when the tire is abnormal Of the car active safety system. Thus ensuring that the tire pressure and temperature remain within the standard range, to reduce the puncture, the probability of tire damage, reduce fuel consumption and damage to vehicle parts.

ECS car tire pressure monitoring system TPMS main functions:
1、 full time monitoring tire pressure;
2、turn the current tire pressure and temperature;
3、high pressure low pressure alarm, high temperature alarm;
4、rapid leak alarm;
5、the host battery low battery prompt;
6、when the display automatically shut down;
7、the battery power supply when the host can automatically enter the parking power saving mode;
8、according to the model and tire position set the corresponding standard pressure value.

Installation ECS car tire pressure monitoring system TPMS benefits:
(1) effective to prevent puncture;
(2) to effectively avoid the lack of air caused by tire damage;
(3) effectively reduce fuel consumption;
(4) to ensure the best vehicle control performance;
(5) to avoid abnormal wear and tear of vehicle parts.